26 Abr

Frases en inglés que son útiles a la hora de viajar al extranjero.

Viajar no es solo ir de compras, sino también desenvolverse y absorber nuevas culturas. Cuando te lanzas a un viaje al extranjero, el inglés suele ser el idioma más usado para interactuar y entender la cultura y las anécdotas del país que visitas.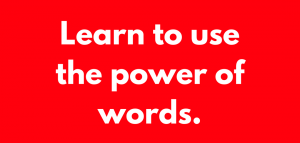 Aquí os mostramos 15 frases en inglés que son útiles a la hora de viajar al extranjero: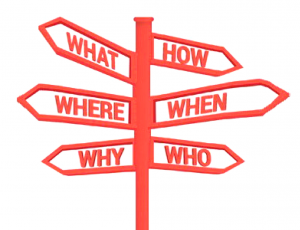 Where can I get my luggage?
¿Dónde puedo encontrar mi equipaje?
Is there a bus to the city?
¿Hay autobús para ir a la ciudad?
I'd like a single/double room.
Deseo una habitación individual/doble.
¿Cuándo es la hora de salida?
There is no hot water in my room.
No hay agua caliente en mi habitación
What time and where is breakfast served?
¿A qué hora se servirá el desayuno?
When does the swimming pool open?
¿Cuándo abre la piscina?
Hi, a table for two, please.
Hola, mesa para dos, por favor.
Please make my dish not spicy.
No le eches picante a mi plato, por favor.
May I have the check, please?
¿Me puede dar la factura, por favor?
Te puedes quedar el cambio.
¿Está esto libre de impuestos?
¿Dónde puedo encontrar la caja?
It's a bit expensive, are there any discounts?
Es un poco caro, ¿hay algún descuento?
Can I pay by credit card?
¿Puedo pagar con tarjeta?
Viajar nos trae felicidad y nos ayuda a conocer gente nueva. Seguro que estas frases te ayudarán a empezar una nueva aventura en un nuevo país.
Aprende inglés viajando Andorra, Eeuu, Irlanda, Reino Unido, Malta, Canadá, Australia…
YOUR BEST EXPERIENCE IS COMING…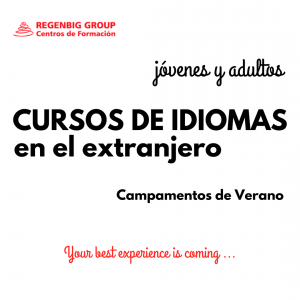 Infórmate de nuestros viajes al extranjero:
? info@regenbig.com
?96 330 83 661
+INFO aquí.
¡Síguenos en Facebook e Instagram para estar al día de todas las novedades!
Fuente: Education First